News
2012-04-16
Teacup sized dogs and the small pocket size yorkie..........
TEACUP SIZED DOGS AND THE SMALL POCKET SIZE YORKIE
I always advise interested parties who approach me for the smaller dogs, that they are pretty rare, in some cases major rare.
Teacup adult sized dogs at 600 – 800gms are RARE and periodically one comes across an 800gm dog, but it is a walking skeleton, NO substance to the dog at all. We do not breed dogs that are like this at all. All our pups and adult small sized dogs are robust, solid and healthy.
I advise the public who want to purchase a tiny of ours that first and foremost they have to be patient. We do not turn out pups by the dozen, we do not breed unethically to attempt to breed as many of these really small dogs as possible. They are bred correctly, the reason they are robust and healthy. Breeding unethically by this I mean interbreeding and breeding with very small dogs in general results in unhealthy, scrawny, sickly specimens that are at a vet every other day.
We stick to our waiting lists, NO threats and NO bribes are accepted by us in order that some persons can climb to the top of that waiting list. As the pups are born they go to the next person on the waiting list.
If you want that RARE tiny dog that is robust and healthy you have to have patience. They are never readily available and NEVER born in any quantity, they are however extremely precious and well sort after. We also advise the public that they need the lifestyle to own such a tiny. SO please when you are ordering such a dog – have patience, realise you are wanting something extremely special and out of the ordinary.
As I have said time and time again, TEACUPS are advertised all the time, but in most cases they are not teacup pups at all. Pictured below, a typical litter of yorkie pups, the much bigger pup and the two litter mates, considerably smaller in size.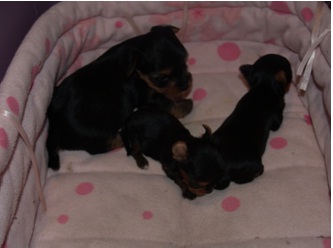 Below is a pic of our one teacup girl close on two years of age, playing with a Biewer Terrier pup, the yorkie is a solid, robust dog 812gms – 1.79lbs in weight.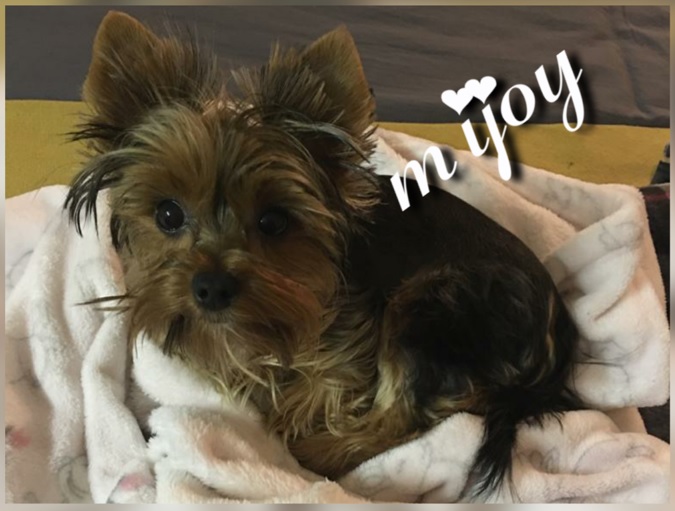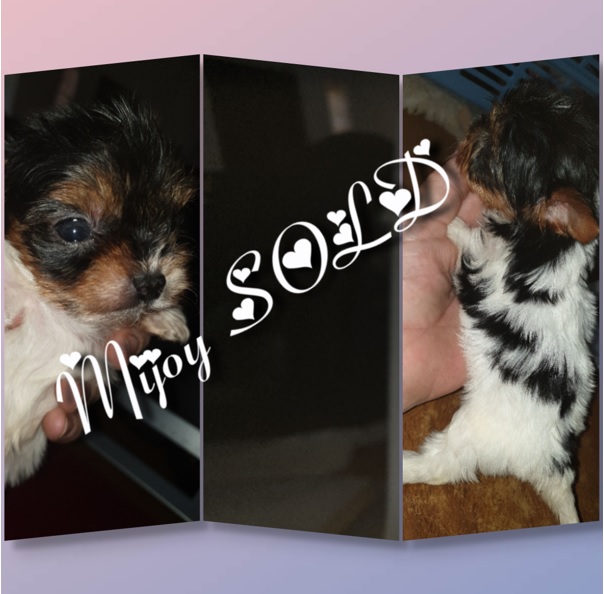 Copyright MIJOY 2012